By Richard Greenbury
11 Jan 2022
The Italian Tax Identification Code
As a resident or non-resident in Italy you will absolutely need this – not just for tax purposes as the name implies, but for just about anything – if you want to:
rent an apartment for over 30 days
open a bank account
set up a phone line or internet access
buy a phone card, buy something online
register for a course etc.
Good news! A Codice Fiscale is relatively easy to acquire. The Codice Fiscale is issued by the Agenzia delle Entrate (the Italian Revenue Agency) and their site is available in English and German as well as Italian.
If you're not in Italy, you would request this number from your nearest consulate or scroll down to the "Want help" section.
Partial list of consular offices:
How To Get a Codice Fiscale
You will need to fill out this form (we've linked the version in English that is editable). Instructions for filling out this form are here.
And additional documentation you'll need to provide (from their website):
Citizens from non-EU Countries must submit at least one of the following documents:
a valid passport with visa (if required), or any other document accepted by the Italian authorities
a certificate of identity issued by the Italian diplomatic or consular authorities of the Country of nationality (with photo)
a valid residence permit (permesso di soggiorno)
an ID card issued by the municipality of residence in Italy.
Non-EU citizens must also prove that they have the right to stay, even temporarily, in Italy.
Citizens of European Union may apply for the tax identification number to any office of the Italian Revenue Agency showing, along with the request for the assignment, a valid identification document (identity card or passport).
Want help?
We recommend Commercialista (accountant) Migena Saliu at Studio Minerva. In addition to Italian, she speaks English. Cost is 60€ plus IVA (tax).
Where
Trastevere – If you are in the centre of Rome, this will lìkely be the most convenient.
VIA IPPOLITO NIEVO, 36
TRASTEVERE
CONTACT:
Email them
HOURS:
The office is open from Monday to Friday by appointment from 8.15 to 12.15
The office will be closed on the patron saint's day: June 29th
Or find the office closest to you AGENZIA ENTRATE OFFICES or use their lookup here.
MAKE AN APPOINTMENT:
Use this link to call or book an appointment online.
The online booking (prenotazione) will ask for your Codice Fiscale (which you won't have yet since you're applying) but just check the box that says: Per prenotare un appuntamento per una prima richiesta di attribuzione di codice fiscale, seleziona la voce di seguito (To make an appointment to request your tax code for the first time please tick the checkbox).
The most central:
Via Moscova, 2 (Central Agency)
Phone number: 02-636791
Metro: Yellow Line Stop: Turati
Or find the office closest to you AGENZIA ENTRATE OFFICES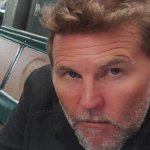 Richard
Richard is the founder of Cribmed. He was born and grew up in New Zealand. In his twenties, he traveled and backpacked extensively before finally settling down in Rome, Italy in 2011.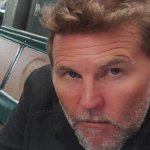 Latest posts by Richard