By Richard Greenbury
19 Jan 2022
AMA Roma is the garbage authority in Rome. They are responsible for trash pickup, street cleaning and garbage taxes.
Where to throw away your trash
The quick answer to knowing where to throw your garbage in Rome is to ask your neighbours, door person (portiera) or the administrator of the building. Look what the neighbours are doing, or if there are any flyers posted within your building entrance. It's different for each zone and depends on how accessible your building is for the garbage trucks. The garbage collection area can either be:
Recycling
In Rome, we're currently sorting:
Glass (regardless of its color)
Plastic and metal, that can be disposed of together
Paper and cardboard
Food (organic) waste
Mixed waste (everything else)
Handbook for Households
We recommend reading this handbook in English supplied by AMA, the garbage authority in Rome.
Street Recycling Banks
While you're at it, check out this about the big bins you see on the street sides.
SPECIAL SUNDAY OPENINGS OF RECYCLING CENTRES
Every month AMA arranges for special free collections of waste at Recycling Centres. Recycling Centres are open and special recycling points are set up in all the City Districts on alternate Sundays. You can use your address in the the search field to find out the next Sunday.
FREE HOME RECYCLING PICKUP
This service collects bulky waste and electrical domestic appliances from your home. Users can ask for up to 2 cubic meters of waste to be collected free of charge at street level. 12 requests may be made in a year, and at the most 2 in the same month. Call 060606 to book the free waste collection service, with the user code you will find on your bill. Or if you have created an account, you can log in and set a pickup there.
HOME AND WORK RECYCLING SERVICE
This service collects bulky waste and electrical domestic appliances on payment from household users (for collecting waste with a volume of more than 2 cubic meters at street level and for any volume at other levels, including garages and cellars, and for collections in excess of the 12 free collections) and for businesses and non-residential addresses. Call 060606 to book this waste collection service. Prices vary on the basis of the quantity of waste to be disposed of and the collection point (street level or otherwise).
To find when pickups are for your street, use this link and enter your street name.
Waste must be handled by respecting the environment and reducing the costs of disposal and the consumption of raw materials. The City of Rome's 2005 waste disposal regulations and the subsequent Mayor's Ordinances have made recycling compulsory for all and have provided for fines from €50 to €500 to be imposed against offenders.
Garbage Taxes
TARI (Tassa sui rifiuti) is an annual tax due to AMA by those who in any capacity occupy premises in the city (every person/family living in the urban area of Rome). The payment is split into bi-annual instalments (June and December).
The amount to be paid depends on the size of apartment/house and the number of tenants + fixed costs. Use the calculator to understand how much you should pay.
Who pays the garbage tax?
For rental contracts under 6 months, the tax is paid by the landlord, who must communicate to AMA the changes in the number of residents.
For longer term contracts (6+ months), the tenant has to pay the fee directly during their stay and must register their data using this form. This form must be submitted within 90 days of occupancy.
Where can I find this information on AMA's site?
This link, to AMA's FAQs, has the following information (first in Italian, then in English):
Chi deve pagare la tassa sui rifiuti Ta.Ri. in caso di immobile concesso in locazione?
La tassa sui rifiuti Ta.Ri. è dovuta da chi possiede, occupa o detiene un immobile.
In caso di utilizzi temporanei di durata non superiore a sei mesi nel corso dello stesso anno solare, la tassa sui rifiuti Ta.Ri. è dovuta soltanto dal proprietario dell'immobile.
L'affittuario deve comunicare ad AMA la dichiarazione di iscrizione entro 90 giorni dalla data di effettivo inizio di locazione dell'immobile, allegando il contratto di affitto e la fotocopia di un documento di identità valido. È possibile inviare la richiesta accedendo alla sezione La mia Ta.Ri.
Who has to pay the waste tax Ta.Ri. in the case of a leased property?
The waste tax Ta.Ri. it is payable by whoever owns, occupies or holds a property.
In the event of temporary use lasting no more than six months in the same calendar year, the waste tax Ta.Ri. is payable only by the owner of the property.
The tenant must notify AMA of the registration declaration within 90 days of the actual start date of the lease of the property, attaching the rental contract and a photocopy of a valid identity document. You can send the request by accessing the section My Ta.Ri.
How to pay the garbage tax
Where:
Via Capo D'Africa, 23/B
dal lunedì al giovedì dalle ore 9.00 alle ore 13.15 e dalle ore 14.45 alle ore 15.30
il venerdì dalle ore 9.00 alle ore 13.15 esclusi i festivi. Vedi mappa.
Prenota un appuntamento on line
Ostia - Via Giovanni Amenduni, snc
dal lunedì al giovedì dalle ore 9.00 alle ore 13.15 e dalle ore 14.45 alle ore 15.30
il venerdì dalle ore 9.00 alle ore 13.15 esclusi i festivi. Vedi mappa.
Prenota un appuntamento on line
For reducing waiting times, it's possible to book an appointment (only after registration/setting up an account online).
This article was compiled by Carlotta Sertori from R-Home Relocation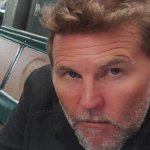 Richard
Richard is the founder of Cribmed. He was born and grew up in New Zealand. In his twenties, he traveled and backpacked extensively before finally settling down in Rome, Italy in 2011.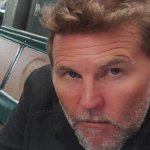 Latest posts by Richard