By Richard Greenbury
20 Dec 2021
Quanto è importante il colore in una casa? Sicuramente si tratta di una delle più emozionanti materie prime nel mondo attraverso il quale si può trovare protezione, sollievo, pace, allegria, ispirazione e molto altro.
I colori pastello hanno la caratteristica di rinfrescare immediatamente una camera dall'aria spenta mentre quelli ricchi hanno un effetto intenso facendoci conoscere da subito il suo carattere deciso.
Cambiare i colori è un modo semplice ed economico per ravvivare completamente qualsiasi area della casa e questo assunto è la base dei nostri interventi di Home Staging.
La valorizzazione immobiliare infatti passa necessariamente attraverso il colore che diventa passaggio obbligato per dare una veste nuova all'immobile e renderla emozionante per il potenziale affittuario.
Si parte dai rivestimenti presenti e si decide una palette di colori che diventa la nostra guida nella scelta delle vernici e successivamente dei tessili, dei complementi e dell'oggettistica.
Il nostro intervento non è di ristrutturazione perché il nostro scopo non è rendere abitabile una casa quanto piuttosto dargli un'anima, quella che sedurrà immediatamente e vi farà dire: "Wow….finalmente l'ho trovata!!"
Il nostro colore alle pareti può prendere la forma di una fascia o di un camino, di una libreria oppure come nel caso della foto sotto, può riprendere motivi dei quadri presenti nell'ambiente.
Disegnare a mano libera o avvalerci di strumenti professionali per trasformare una scatola bianca in un interno vincente che si distinguerà dai tanti anonimi appartamenti che spopolano sul web; e una volta terminate le pareti, passare agli arredi, creando uno stile univoco,e coerente in ogni ambiente per far si che il passaggio da una stanza all'altra abbia quel filo conduttore che crei equilibrio e benessere e ci faccia assaporare il piacere di essere at Home (not House).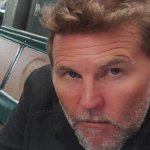 Richard
Richard is the founder of Cribmed. He was born and grew up in New Zealand. In his twenties, he traveled and backpacked extensively before finally settling down in Rome, Italy in 2011.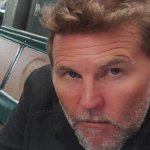 Latest posts by Richard